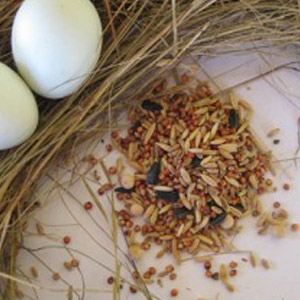 This product is currently $3.20
New Price
Offer valid through: 07/30/17. Some restrictions may apply.
Texas Naturals 10% Hen Scratch
A 10% grain mixture for poulty. Ingredients are wheat, grain sorghum, oats, trapper peas, and black oil sunflower. Feed free choice as a source of grain to chickens. This feed is not a complete feed and additional supplementation is required.
Guaranteed Analysis:
Crude Protein (Min) 10.0%
Crude Fat (Min) 2.0%
Crude Fiber (Max) 7.0%