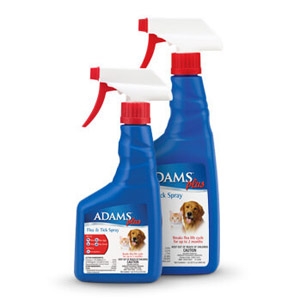 This product is currently $3.50
New Price
Offer valid through: 07/30/17. Some restrictions may apply.
Adams™ Plus Flea & Tick Spray 16 Oz.
Manufacturer: Central Garden & Pet
Featured Product
Discounted Product
Adams™ Flea & Tick Spray provides quick relief from biting fleas and continuous killing of flea eggs laid on the animal, breaking the flea life cycle. Kills adult fleas, flea eggs, flea larvae, and ticks.