Size: 16" x 30". Varmints: Perch or Bait Fish. Construction: 1/2" x 1/2" 19 gauge galvanized wire and 6 gauge ring. To Bait: Place bread crumbs, cornmeal, or grain in pantyhose or cheesecloth within the trap.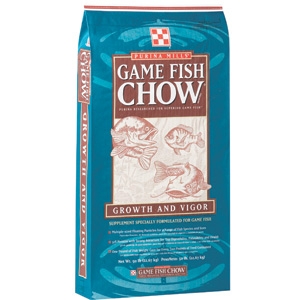 Manufacturer: Purina
SKU: game-fish-chow
Model Number: 1363
Multi-particle size floating ration for all kinds of fish. High protein with attractant.