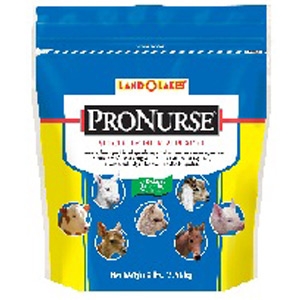 Manufacturer: Land O Lakes' Feed
ProNurse® Specialty Milk Replacer provides balanced nutrition for orphan animals of many different species, including: calves, foals, goat kids, lambs, piglets, llama and alpaca crias, fawns and elk calves. The product is formulated to provide optimum digestibility and foundation nutrients – helping provide a strong start that is essential in early development.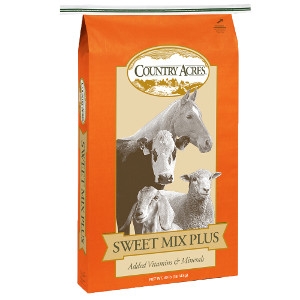 Country Acres All Stock Sweet 12% is an economical sweet feed for horses, cattle, goats, sheep and other livestock. Containing 12% protein plus vitamins and minerals. Country Acres maintains its nutritious content at a low, affordable price. Feed form: grain and pellet mix.