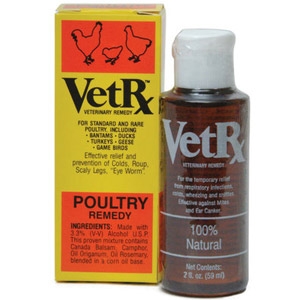 This product is currently 2.00 off the regular price
Per 2 Oz. Bottle
Offer valid through: 03/29/19. Some restrictions may apply.
Goodwinol Vet-Rx® Poultry Remedy
Featured Product
Discounted Product
As an aid in treating all varieties of poultry, including bantams, ducks, turkeys, geese and game birds. For internal and external applications. Effective relief from respiratory diseases, CRD, roup, scaley leg mites, favus, eye worm – for all poultry – chickens, turkeys and game birds.