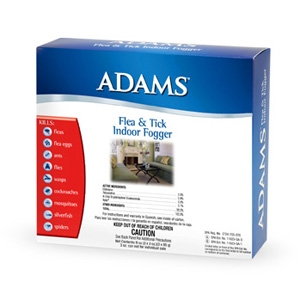 This product is currently 10% off the regular price
03907905981 - box of 3 foggers
Offer valid through: 06/28/19. Some restrictions may apply.
Adams Flea and Tick Indoor Fogger
Manufacturer: Central Garden & Pet
Featured Product
Discounted Product
Adams™ Flea & Tick Indoor Fogger kills fleas, mosquitoes, silverfish, spiders, ants, cockroaches, flies, and many other insects. Kills fleas and flea eggs for 7 months. Kills on contact.