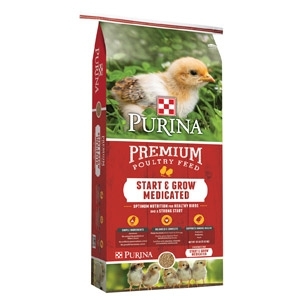 This product is currently 2.21 off the regular price
50 lb bag - 0427304353
Offer valid through: 04/26/19. Some restrictions may apply.
Start & Grow® Medicated Chick Feed Recipe 50lb.
Featured Product
Discounted Product
Optimum nutrition for raising laying chicks from hatch to laying age (18-20 weeks). This complete feed with 18% - protein and quality nutrients is perfect for a strong start and early hen development. Formulated with prebiotics, probiotics and yeast to support optimum digestive health and immune function.