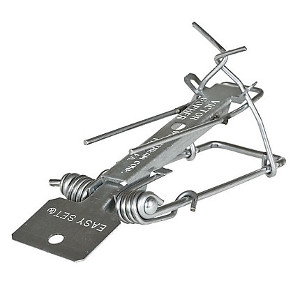 This product is currently 1.30 off the regular price
New Price
Offer valid through: 04/26/19. Some restrictions may apply.
Victor® Easy Set® Gopher Trap 
Manufacturer: Woodstream Corp
Model Number: 0610
Featured Product
Discounted Product
When you see gopher holes popping up in your yard, you'll want to have one of these on hand. The Victor® Easy Set® Gopher Trap effectively kills gophers without the use of chemicals or poisons. The trap features galvanized steel construction for superior strength and durability. The trap's narrow design with short base allows for easy insertion into gopher tunnels and keeps moving parts completely below the surface, safely away from children and pets.